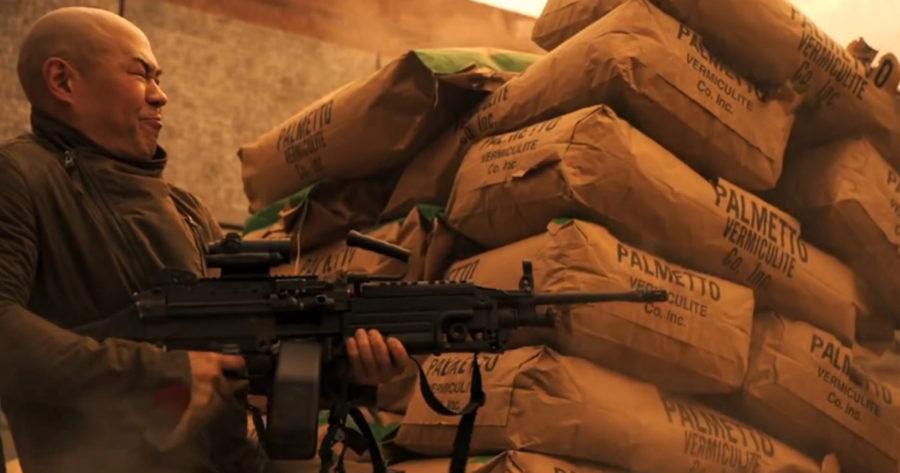 Palmetto Vermiculite has been a major partner to the entertainment industry in recent years. We've been fortunate enough to help over 5 Marvel Films including The Avengers series, Warner Brothers movies like The Suicide Squad, plus tv shows like Banshee and The Walking Dead, with more projects planned.
The movie industry is finding its way back to practical effects after a 10-15 year boom of CGI effects. As part of that journey, special effect companies are researching new methods to pull off these amazing feats. One of the most notable uses was in the film 'The Martian' (2015) starring Matt Damon. In the movie there is a dust storm that strands the main character, Mark Watney on the planet Mars. To create the storm, huge fans blew smoke, shredded black paper and vermiculite across the set. A similar application was used by Ridley Scott on the movie 'Alien' (1979).
Video taken from a scene in The Martian
What makes vermiculite a great product for special effects.
It looks awesome in explosions while keeping the actors/crew safe. Expanded vermiculite has a low bulk density, especially the large chunkier grades like our A-4.
Expanded vermiculite is fireproof! We've already cooked it, so you're good to go. That's another reason why it is great for packing effects explosions.
Raw vermiculite can create a wonderfully unique texture for make-up artists.
Vermiculite is terrific for recreating coarse dirt or "aging" a set.
If you want to create the look and feel of quicksand, spread our Fine or Medium grade vermiculite on top of water.  Effects Operators and Art Directors have been using this recipe for quicksand for decades.
Need a break-away wall for your big fight scene? Just add our vermiculite! When you mix Palmetto Vermiculite with Portland Cement, you create a lightweight concrete. For this application, we would recommend either a 1:1 ratio or 2:1 ratio of vermiculite to cement depending how tall you plan on building the wall.
This video above is from the movie 'Krull' (1983), and uses a mix of vermiculite and water for the quicksand.
If you have an upcoming project and want to see how vermiculite might be able to help you, give us a call at 800.729.2796.