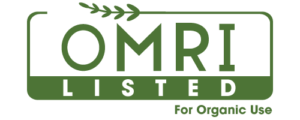 Our OMRI certified Horticulture Vermiculite is light, absorbent, and odorless. It has a neutral pH(7) and is sterile; therefore, is an excellent soil additive. Due to its accordion like shape, it allows for superior soil aeration, as well as, moisture and nutrient retention which are essential in greenhouse and Square Foot gardening. Palmetto Vermiculite does not break down or degrade over time, producing a superior product while requiring less maintenance. For these reasons it is preferred by horticulturists, greenhouse and organic gardening enthusiasts alike over other soil additives and conditioners.
Often, maintaining proper soil moisture can be quite tricky. Too little prevents proper growth and maturity, while too much can cause mold and bacteria growth in the soil. Proper soil moisture retention is another benefit of using Vermiculite in all soil mixes. Since it is naturally sterile and germicidal, Palmetto Vermiculite helps prevent build-up of root-rot causing molds and bacteria in the soil.
Call today to learn which how you can grow with Palmetto Vermiculite!