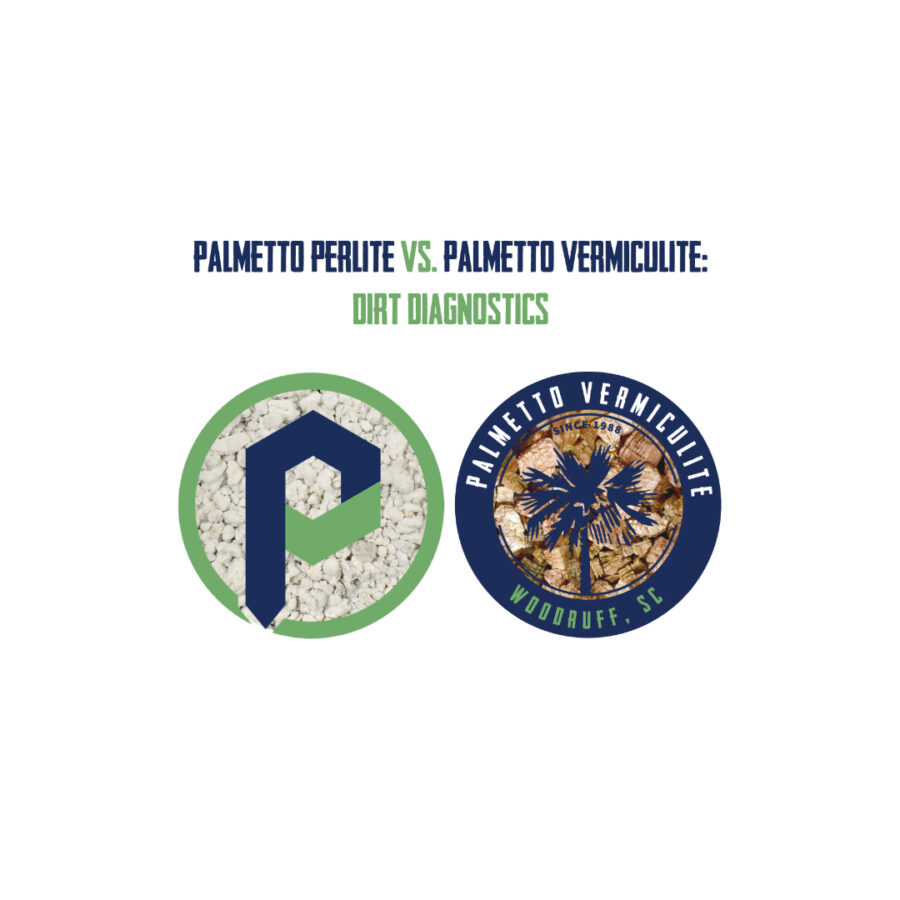 Vermiculite and perlite are two of the most common soil additives on the market. They both have their own unique properties and benefits, but which one is right for you?
In this blog post, we'll take a closer look at the differences between vermiculite and perlite, and help you decide which one is the best choice for your needs.
WHAT IS VERMICULITE?
Vermiculite is a naturally occurring mineral that is found in the earth's crust. It is a silicate material that is made up of small, flat flakes. These flakes are able to absorb water and expand, which makes vermiculite an effective soil additive.
WHAT IS PERLITE?
Perlite is another naturally occurring mineral that is found in the earth's crust. It is a volcanic glass that is made up of small, white, round beads. These beads are able to absorb water and expand, which makes perlite an effective soil additive.
THE DIFFERENCES:
Vermiculite and perlite are both effective soil additives, but there are some key differences between them:
Water Retention: Vermiculite can absorb and retain water more effectively than perlite. This characteristic also makes vermiculate a better insulator.
Drainage: Perlite is better at improving drainage than vermiculite. 
Aeration: Perlite is better at aeration than vermiculite. 
Cost: Perlite is generally less expensive than vermiculite.
Mold Prevention: Both perlite & vermiculite improve the prevention of mold by increasing aeration. Perlite is slightly more effective, as it has less water retention. 
Nutrient & Mineral Absorption: Vermiculite has the amazing ability to retain nutrients and minerals through a process known as "Cation Exchange" which helps seeds germinate quickly, and gives plants a healthy start. Perlite does not have this ability.   
These differences can affect the way vermiculite and perlite are used in soil. Vermiculite is often used as a soil amendment, while perlite is often used as a potting mix additive. If you're needing to loosen soil, perlite is the preferred choice. If you have dry soil, and your plants need moisture, vermiculite to the rescue!
WHICH ONE IS RIGHT FOR YOU?
The best soil additive for your needs will depend on the type of plants you are growing and the climate you live in. If you are growing plants that need a lot of water, then vermiculite may be a better choice. If you are growing plants that do not need as much water, then perlite may be a better choice.
If you live in a hot, dry climate, then vermiculite will aid in nutrient & water retention in the soil. If you live in a cold, wet climate, then the better choice is perlite. It is important to remember soil only freezes when it is wet. As perlite does not retain moisture like vermiculite, it will help to prevent plants from having too much water content in the soil and freezing.
When both perlite and vermiculite are added to peat moss, they create a beautiful growing media. We also recommend adding perlite to what is popularly known as "Mel's Mix" for square-foot gardening. This is a balanced growing medium containing 1/3 peat, 1/3 vermiculite, and 1/3 blended compost. Mel's Mix is nutrient rich as well as pH neutral. Other benefits of this magic mix include proper drainage and moisture retention to prevent dry soil. Fun Fact: Palmetto Vermiculite was the original vermiculite chosen by Mel for his mix. He came to visit our facility and decided on our A-3 Coarse Palmetto Vermiculite for Square Foot Gardening.   
At the end of the day, we think asking, "Which is better for your garden?" is actually a trick question. We might be biased, but why not invite them both to play in your garden? Ultimately, the best way to decide which soil additive is right for you is to experiment. Try using both vermiculite and perlite in different pots separately and together to see how your plants respond. Try Palmetto Perlite & Palmetto Vermiculite today, and grow with us!